My Other Web Sites
Feline Beauty
My Feline web page promoting the homeopathic care of cats. Includes my personal experiences with Vets, and general thoughts about the welfare of animals.
The Young Ones

My tribute to this funny original British sitcom
The Alexei Sayle Page

I was inspired by the actor/comedian, Alexei sayle who is known for guest appearances in the Young Ones. I decided to do a page in honour of him.
Kiss My Boots Sucker

One of the earlier ezine webpages that I did, includes rants, silly things, movie reviews, concert reviews.
Friends of Ms. Divine
Girlio
Visit Girlio and her cute little shop filled with lots of handcrafted stylistic jewellery.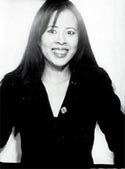 Devo
Information about Devo and their Beautiful Mutants Art Gallery Exhibition. I interviewed Mark Mothersbaugh and Jerry Casale at the art show in the Fuse Gallery (NY), so look for it in the artist interview side bar section for more info.
Muffy's Website
Visit Muffy, An interesting drag queen performer who performs live in Canada. Muffy is my first donor and encouraged me to accept donations. Muffy is also subscribing to my weekly series which is also available on DVD.
Emile
Emile is an artist from The Netherlands. At his request, I shipped my DVD's off to the Netherlands.
Link Exchange
If you would like to exchange links let me know
Web Skits A collection of interesting skits from Canada.
Chess Variants Site